Talley's Folly Lighting Design
Nathan Schroeder
New Jewish Theatre presented Talley's Folly in December 2012. The setting is a ruined boathouse at sunset and twilight.

My lighting incuded:
a 23-minute sunset that moved through seven different color combinations
blue and lavender light for the nighttime, with gobos for the moonlight shining through leaves
amber light in one area when the characters light a lantern
a shooting star at the final fadeout
The St. Louis Theatre Circle recognized this as the Outstanding Lighting Design for 2012 (tied with another New Jewish Theatre production, actually).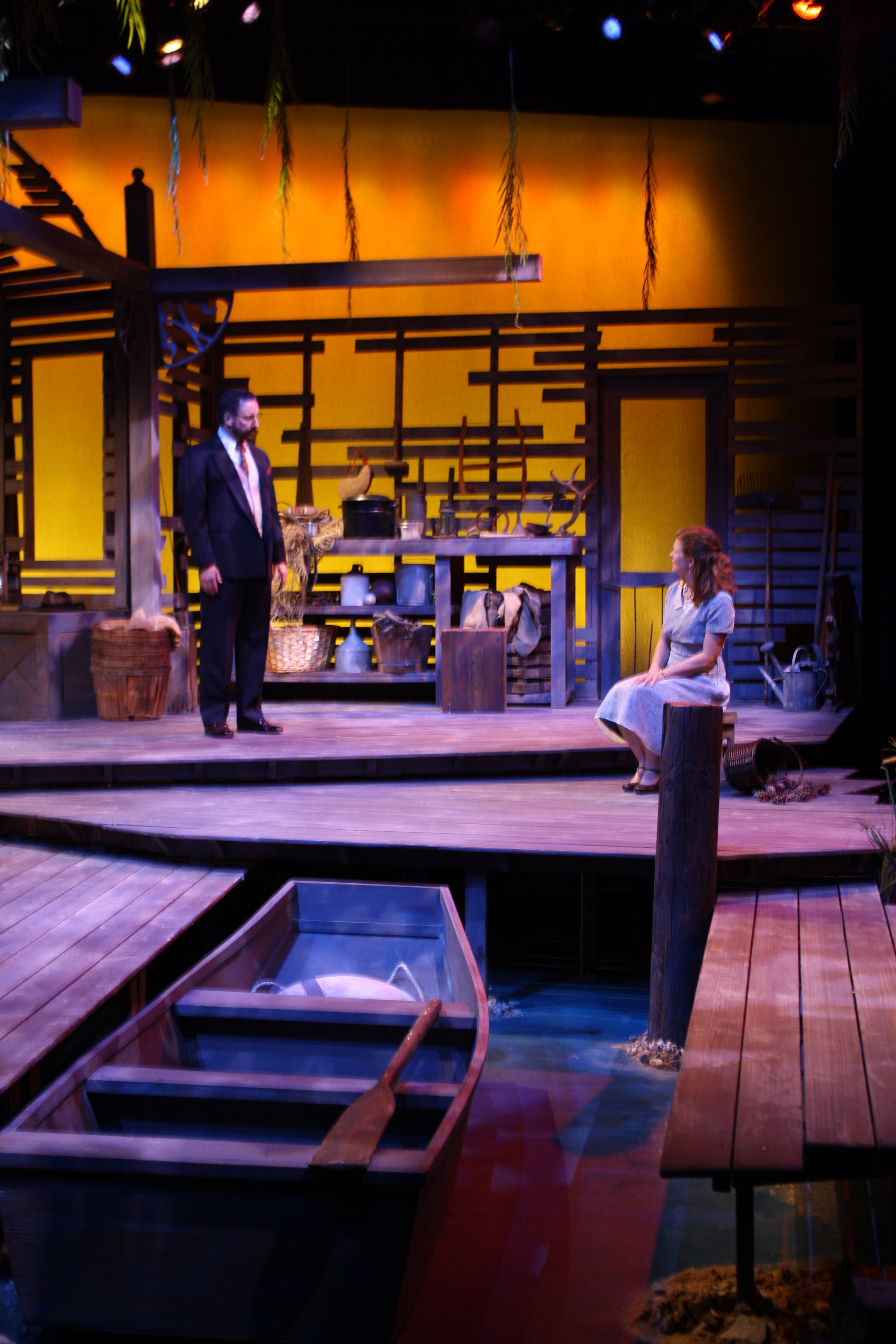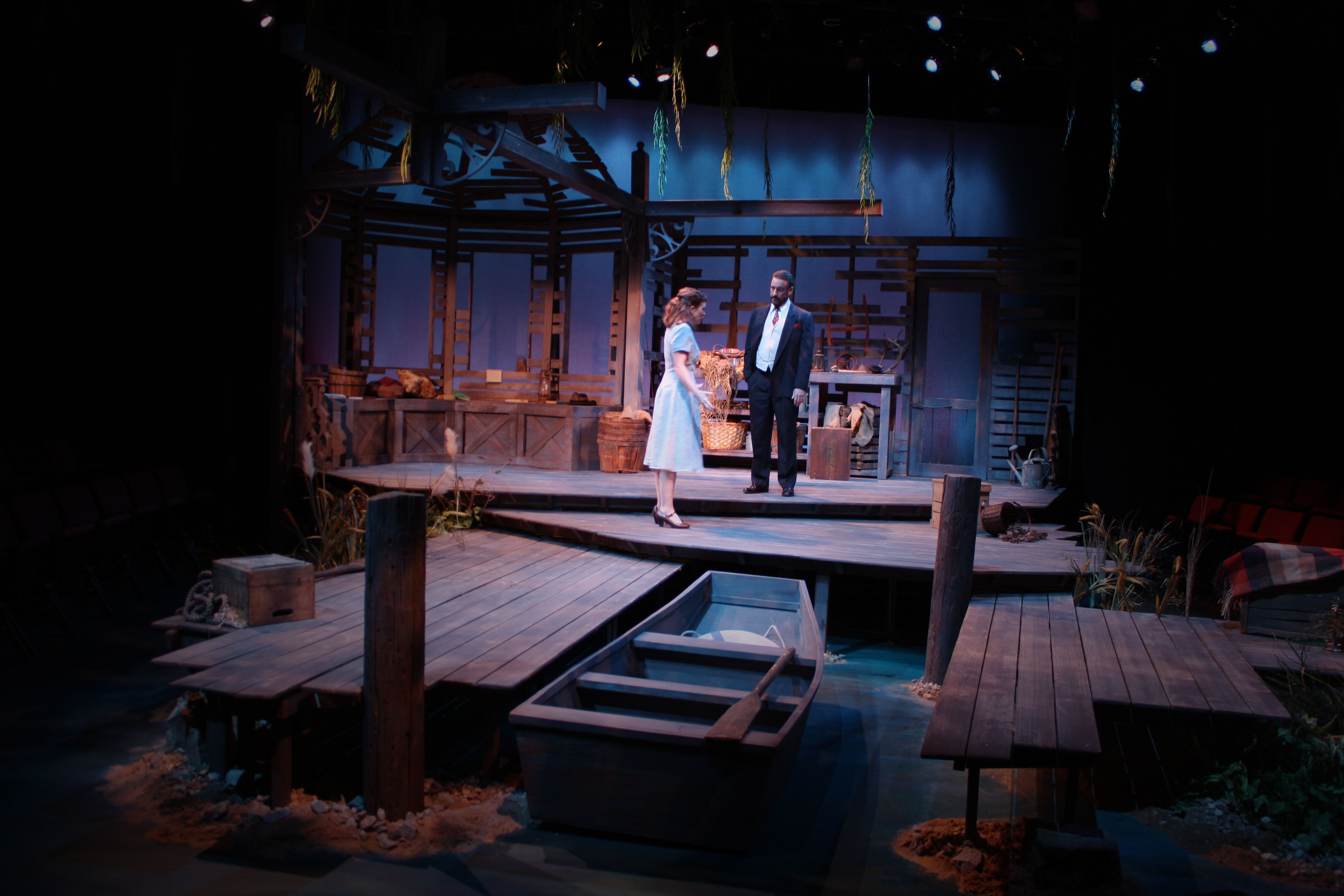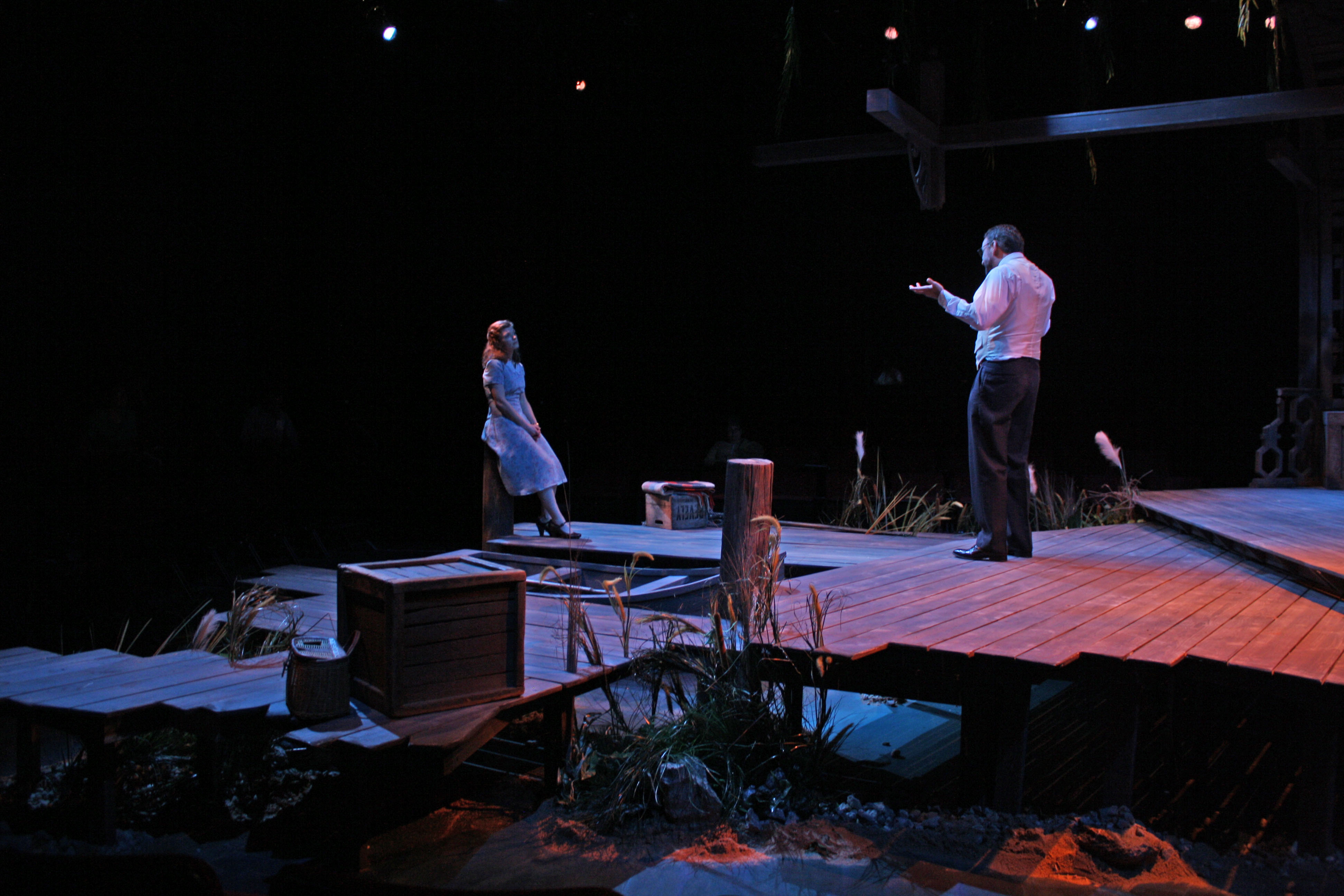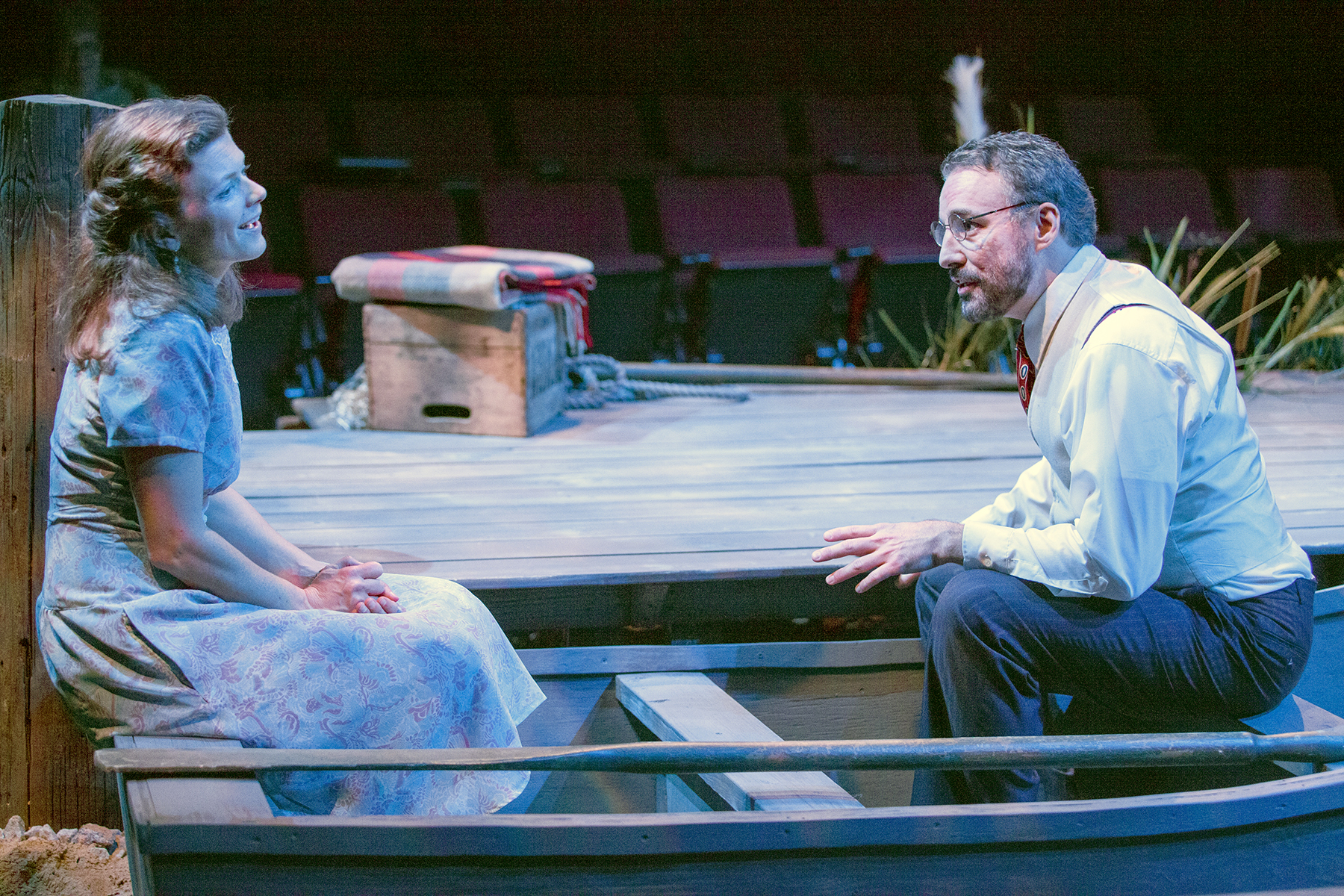 <!img src="NJTTalley06.jpg" width=240 height=360>